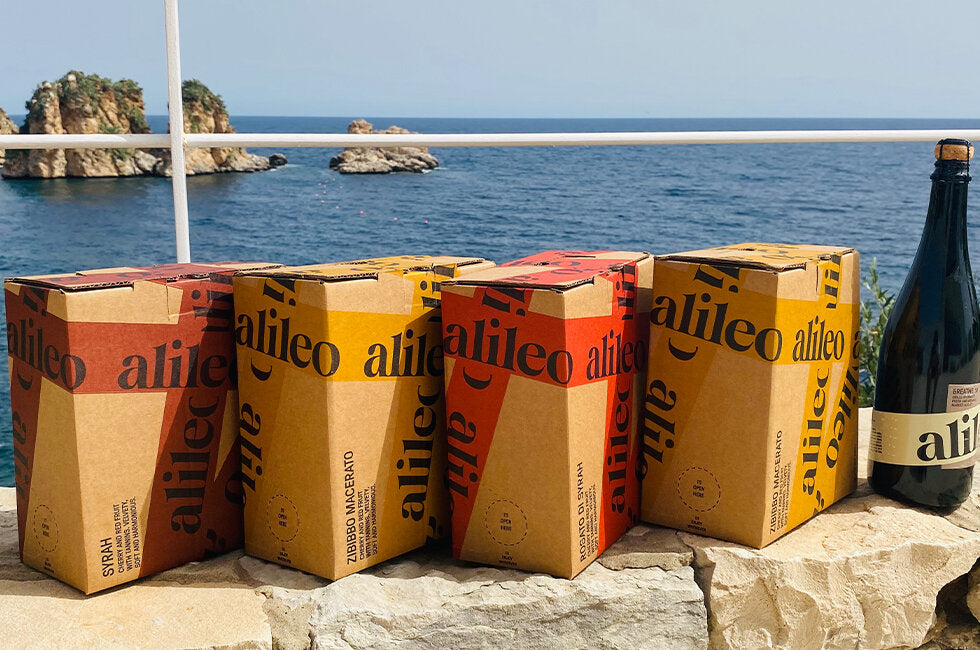 Alileo wines are a natural expression of the Wild West Coast of Sicily.
Alex and Antonio met on 11/11 at gate C-11 in 2001… some would describe them as extreme business travelers who found themselves arguing for an upgrade on that fateful day. Others might say they were Alileo waiting to happen.
During courtship they would travel often to Sicily, the home of Antonio's family. Long, sun-soaked, hazy-lazy-days-of-August were spent day-dreaming about one day starting a family of their own... and, maybe…one day…in celebration of that Sicilian lifestyle, even creating a bridge from the traditional and wonderfully stuck-in-time rituals of Sicily with the entrepreneurial hustle and grind of Alexandra's family….

These wines have been created with these two worlds in mind: The heart and the hustle. The gratitude and the grit. The family and the ferocity of effort. The drive and the dedication. The dream, and the dream. We hope you love drinking them as much as we love making them.

Salute…. and BREATHE IN!
Alex and Antonio
Modest yet Modern. Romantic yet Truthful. Quality yet Quantity. Candid yet Considered.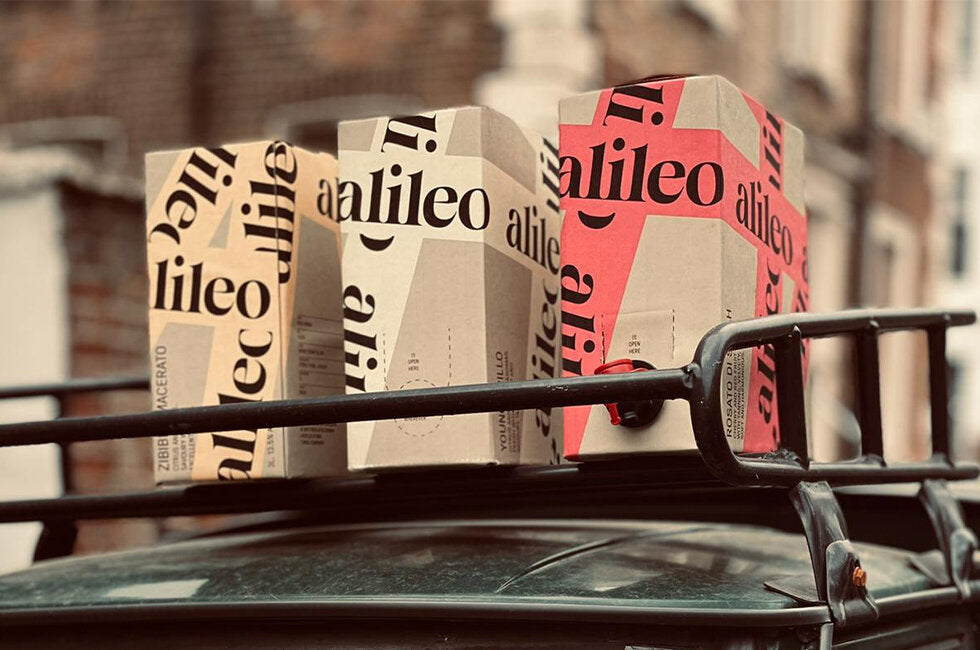 Products that mirror the natural pace of Sicily and provide it in environmentally friendly, high performance packaging.